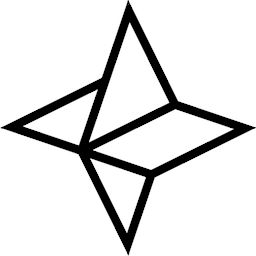 Nebulas (NAS) Wallet
Download Trust Wallet for Nebulas (NAS) The mobile app works with several crypto tokens and blockchain wallets. With Trust Wallet, you are in control over your funds. Receive, send, store and exchange your cryptocurrency within the mobile interface.
What is Nebulas?
Nebulas is a public blockchain, which acts as an autonomous metanet. Nebulas wants to build decentralized collaboration with smart assets.
How does it work?
Nebulas focuses on on-chain data, interactions, and collaboration. Its hyper-mapped structural metadata can handle increasingly complex on-chain data. Their consensus mechanism provides lasting positive incentives and capabilities to upgrade without hard forks.
What Nebulas aims to solve?
They are building a decentralized autonomous organization (DAO) to handle complex data networks that fully embrace communities, decentralization and autonomy.
What are the features of Nebulas?
Nebulas Rank (NR) measures the value of on-chain data.
Nebulas Blockchain Runtime Environment (NBRE) lets people instantly upgrade the core protocols.
Developer Incentive Protocol (DIP) provides a native on-chain incentive for developers.
On-chain governance with a better DAO, redefining the new paradigm of asset issuance through DeFi design and on-chain governance.