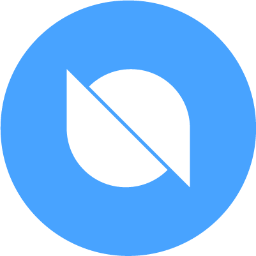 Ontology (ONT) Wallet
Download Trust Wallet for Ontology (ONT) The mobile app works with several crypto tokens and blockchain wallets. With Trust Wallet, you are in control over your funds. Receive, send, store and exchange your cryptocurrency within the mobile interface.
What is Ontology?
Ontology is a high-performance public blockchain project and distributed trust collaboration platform. The Ontology blockchain framework supports public blockchain systems and is able to customize public blockchains for applications. Ontology also supports collaboration among chain networks with protocol groups. Ontology's core team is composed of experts in blockchain technology, distributed application development, product management and business development, as well as experts from global financial institutions.
How does it work?
Ontology applies blockchain technology to all business types, providing blockchains, smart contracts, distributed verification management, data exchange, and other protocols and APIs. Users can easily develop distributed services through Ontology without having previous knowledge of distributed networks.
What does it aim to solve?
Ontology's newest mission is to be ready for all kinds of businesses, by building a versatile blockchain. The team is focused on bringing blockchain technologies to traditional enterprises in the gaming, financial and content industries.
Some scenarios Ontology is aiming to solve:
Multi-Source Identity System for People: A comprehensive personal profile describes the state in which an individual has built up an identity with data from multiple sources relevant to them. All authentications on Ontology are performed with signatures, which cannot be forged or repudiated. Meanwhile, to assure a secure authentication system, authenticators themselves can be subject to review if their authority or trustworthiness is questioned. Distributed Data Exchange: user's online behavior data is often stored by service providers for analysis and profit. Ontology provides a data exchange system in which all data (with the consent of the owner) can be discovered and traded to the owner's benefit, whilst meeting individual privacy requirements. By the nature of blockchain and smart contracts, all records on Ontology are open, transparent, trackable, and tamper-proof. This technology can be applied to areas including signing certificates, joint credit, distributed collaborative computing, and AI training data. Distributed Equity Management: Today's economic system contains a range of equity management models, though due to factors such as low transparency and information asymmetry these projects lack credible trust mechanisms. Equity management is also facing obstacles regarding project assessment, risk warnings, information disclosure, equity circulation, and authority entrustment. In light of this Ontology has built a trustworthy distributed equity system. Distributed Content Generation and Trade Modules: Current services can convert content into tangible assets (e.g. paid content) or into other types of intangible assets (e.g. content publishing with a profit model), though nevertheless at a cost to the content producer. Ontology, however, has introduced a comprehensive distributed trade system between content generator and consumer. Decentralized Inclusive Financial Services: small businesses and individuals often lack credit records and collateral while facing high operation costs. This makes them riskier for banks and other financial institutions, leading to high interest lending rates. At the same time, the cost of change is high and businesses face retributions to their reputation if they do not comply.
What are the features of Ontology?
Enterprise solution protocol.
Gaming layer 2 modules 5000+ practical TPS.
Sharding technology.
TEE and zero knowledge privacy support.
PAX stable coin.
Incentive program for DApp developers, including funding and financial support.
Payment solution support.
Apple Pay, Samsung Pay and Visa credit cards.