Guides
A Beginner's Guide to PayPal's U.S. Dollar Stablecoin PYUSD
Published on: Aug 10, 2023
In Brief
Explore PayPal's new stablecoin, PYUSD, in our comprehensive guide. Learn about its features, community reactions, and its role in Web3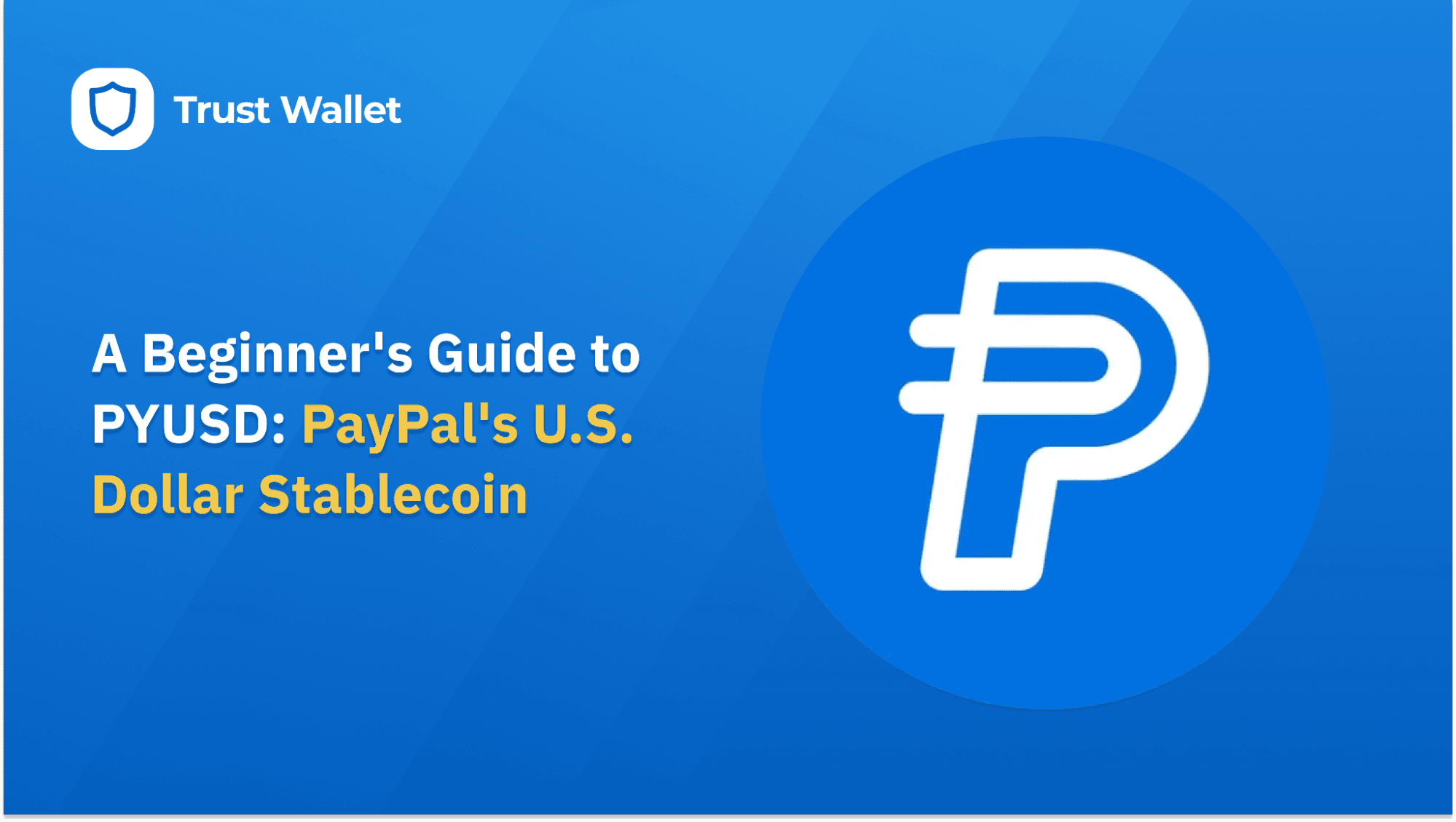 In an age where digital currencies are redefining the financial landscape, PayPal has taken a big step into the world of stablecoins with the introduction of PayPal USD (PYUSD). As one of the most prominent digital payment platforms, PayPal's entrance into this space has generated attention, sparking discussions and debates within the crypto community. Whether you're new to Web3 or an experienced enthusiast, this guide provides an in-depth look at PYUSD, unraveling its significance, functionality, community reactions, and what it means for the future of digital payments.
What is a Stablecoin and why is it important?
Stablecoins are cryptocurrencies designed to maintain a stable value, typically pegged to a fiat currency like the U.S. dollar. Unlike volatile cryptocurrencies like Bitcoin and Ethereum, stablecoins are seen as a safe haven in the digital currency world. They can act as a medium of exchange, a unit of account, and a store of value, bridging the gap between traditional fiat currencies and digital assets. Stablecoins have the potential to transform payments in Web3 and digitally native environments, offering speed, cost efficiency, and programmability.
Note that you can easily deposit, swap, and manage a number of stablecoins using Trust Wallet.

PayPal's PYUSD Stablecoin explained
PayPal's new U.S. dollar-denominated stablecoin, PYUSD, is fully backed by U.S. dollar deposits, short-term U.S. Treasuries, and similar cash equivalents. Issued by Paxos Trust Company, PYUSD can be redeemed 1:1 for U.S. dollars. The launch allows eligible U.S. PayPal customers to transfer PYUSD between PayPal and compatible external wallets, send person-to-person payments using PYUSD, fund purchases with PYUSD, and convert supported cryptocurrencies to and from PYUSD.
As an ERC-20 token on the Ethereum blockchain, PYUSD aims to reduce friction for payments in virtual environments, facilitate fast transfers, and foster the continued expansion into digital assets. Beginning in September 2023, Paxos will publish a public monthly Reserve Report for PYUSD, enhancing transparency and accountability.
Initial reactions and opinions on Paypal's PYUSD
The introduction of PYUSD has drawn significant interest and criticism from the Web3 community. Concerns center around its centralized nature, given that PYUSD tokens can be frozen and seized. Some developers and analysts criticize the stablecoin's use of apparently old code, although others argue that using battle-tested contracts is sensible and prudent.
Despite these criticisms, many see PayPal's move as a positive sign for the crypto space. Analysts argue that features like freezing are required by U.S. regulators, and the launch of PYUSD may increase consumer adoption. The stablecoin's structure also offers more protection for risk-averse users, with some recommending PYUSD over other stablecoins.
Looking Ahead
PayPal's launch of PYUSD could signify a pivotal moment in the bridging of traditional finance and the burgeoning world of crypto. As the industry evolves, PYUSD is poised to contribute to the growth of digital payments, leveraging PayPal's decades-long experience in payments at scale. With PayPal's focus on education, understanding, and adoption of digital currencies, PYUSD could be an influential player in the stablecoin arena.
Time will tell how PYUSD adapts to the dynamic world of cryptocurrencies, but its launch marks a significant step forward in the integration of digital and fiat currencies.
Join the Trust Wallet community on Telegram Follow us on Twitter Instagram Facebook Reddit
Note: Any cited numbers, figures, or illustrations are reported at the time of writing, and are subject to change.