NFT
How to Buy, Collect, and Sell NBA Top Shot Moments
In Brief
In this guide, you will learn what NBA Top Shot is and how you can buy a Top Shot moment to start your basketball NFT collection.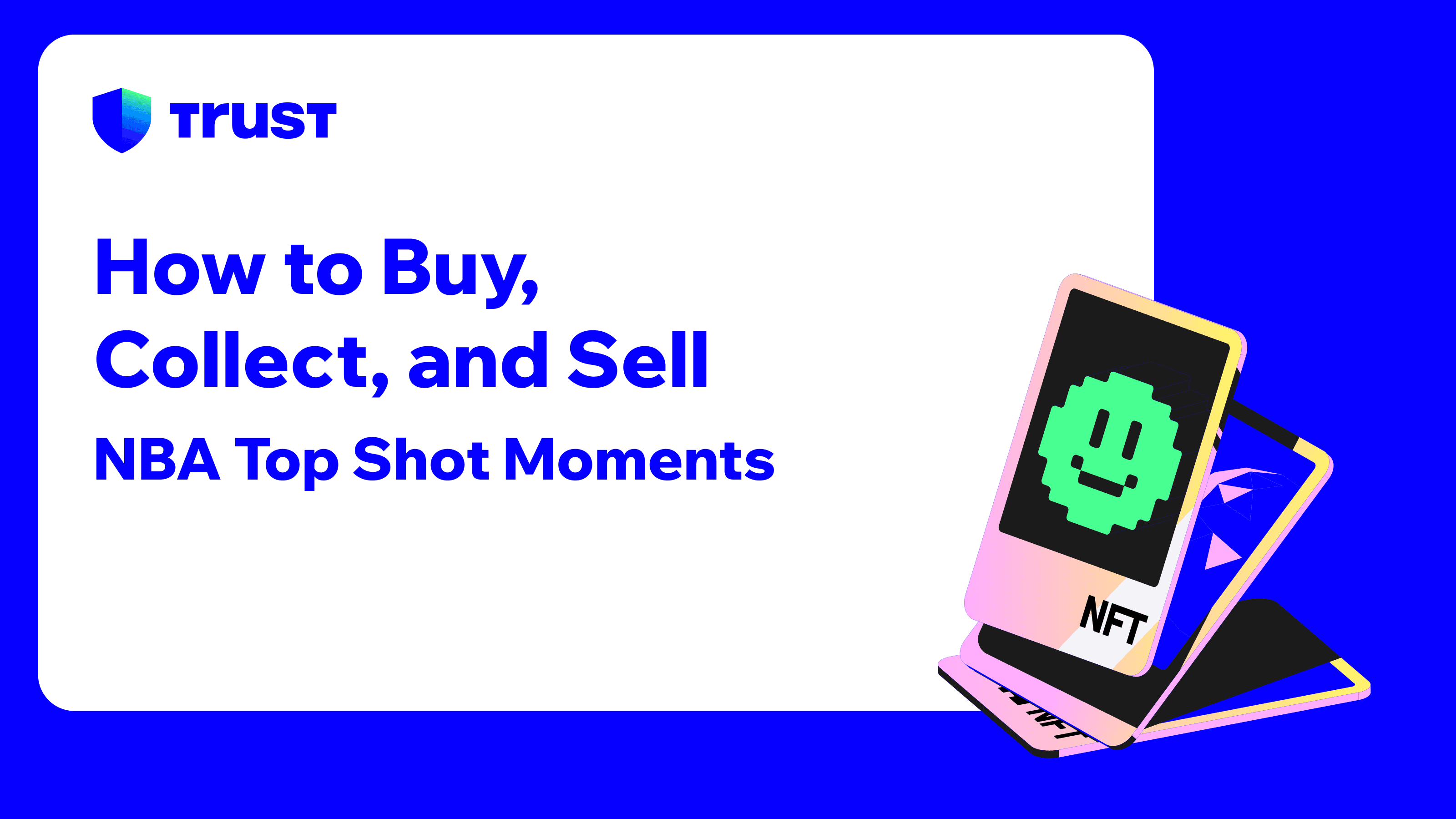 Learn how to buy (and collect) the insanely popular NBA Top Shot Moments NFTs.
With all the jaw-dropping moments of athleticism in the NBA, wouldn't it be amazing if you could own these moments themselves?
Now you can, with NBA Top Shot!
What is a Top Shot Moment?
Created by NBA Top Shop, a moment is similar to a trading card that exists as a digital collectible representing a specific moment of glory in an NBA game.
A moment could be a game-winning slam dunk, an epic cross-over, or even a tribute shot to a deceased basketball legend.
NBA Top Shot moments are limited edition, but due to their differing serial numbers, all of them are unique.
Although limited edition moments are scarce and usually are of higher value, even common moments can be worth a lot.
For example, if the serial number of the moment you own is #1, then it will be worth more than other copies of the same moment simply because it's the first of its kind.
Also, if the player in the moment wears jersey number 88, and you have one of his moments with serial #88, then it will be valued high despite being a non-limited edition.
Each moment comes with:
A clip of the in-game action represented

Artwork specific to the team of the NBA player

Stats of the game and historical stats of the NBA player

Highlight description of the moment

Unique serial number and details to verify the rarity
With NBA Top Shot, you can follow your favorite teams and collect all their moments of domination!
How to Buy NBA Top Shot NFTs: A Simple Guide
There are two ways you can buy moments.
Buy Packs
Packs are continuously released NFT collections that contain multiple NBA moments. Since they sell out fast, you'll have to keep tabs on NBA Top Shot's social media platforms and emails to make sure you snag them before they disappear.
Top Shot announces all pack drops at least eight hours before the release. If you miss a drop, don't worry, you can still snag moments from inside a pack if other collectors are selling them on the marketplace.
Marketplace
Besides packs, the only other way to buy moments is from other collectors selling them on the marketplace. Different sellers will price the same moments differently. Beware if you're buying the cheapest offer. Your purchase may fail if someone else grabs it before you.
You can search the marketplace by your favorite teams or players. Since moments are arranged in Sets, you can also search by a particular set.
You can also sell your moments on the marketplace.
Challenges
A fun way to collect moments is by participating in challenges that involve collecting certain moments before a timer expires. Collect all moments in the challenge using either of the above methods, and you will be rewarded with an exclusive moment that can't be found on the marketplace.
What Can You Do with Moments?
Owning a moment is in a way synonymous with showing your appreciation for NBA highlights, showing your fandom for your favorite players and teams, and being part of the court domination of the moment itself.
More precisely, this is what you can do with your moments:
Sell

Showcase

Collect, collect, and collect

Compete in leaderboards

Further use cases may be developed
If you're selling, the higher the perceived value of your moments, the more they'll sell for. Moments have sold for from around $10 up to $250,000. There is no cap on prices. You can view the latest transactions here.
Other than selling, you could collect the NFTs to showcase your moments. Each NBA team has a leaderboard for their fans. The collectors with the best collection of moments rise to the highest spots on the leaderboard.
NBA Top Shot is currently still in beta. A mobile application is planned, and so are further use cases for moments, such as front row NBA match seats for collectors with the best moments!
Your NBA Top Shot Journey
With an active market, each collector has the opportunity to use Top Shot however they like.
You could spend loads of money on the rarest and highest valued moments to show off your collection. Alternatively, you could be vigilant and snag packs for cheap before other users can get their hands on them and then (potentially) sell them for monumental prices.
Whatever you choose, NBA Top Shot is here for you to express your passion for basketball, its legends, and their moments.
To enter the world of NFTs, download Trust Wallet today.

Join the Trust Wallet community on Telegram Follow us on X (formerly Twitter) Instagram Facebook Reddit
Note: Any cited numbers, figures, or illustrations are reported at the time of writing, and are subject to change.