Guides
How to Exchange Tokens Using the Trust Wallet Chrome Extension
Published on: Jul 18, 2023
In Brief
Learn how to exchange tokens using the Trust Wallet Chrome Extension and Web3 decentralized applications (dApps). Get the simple steps to swap tokens, whether using a dApp or directly in Trust Wallet.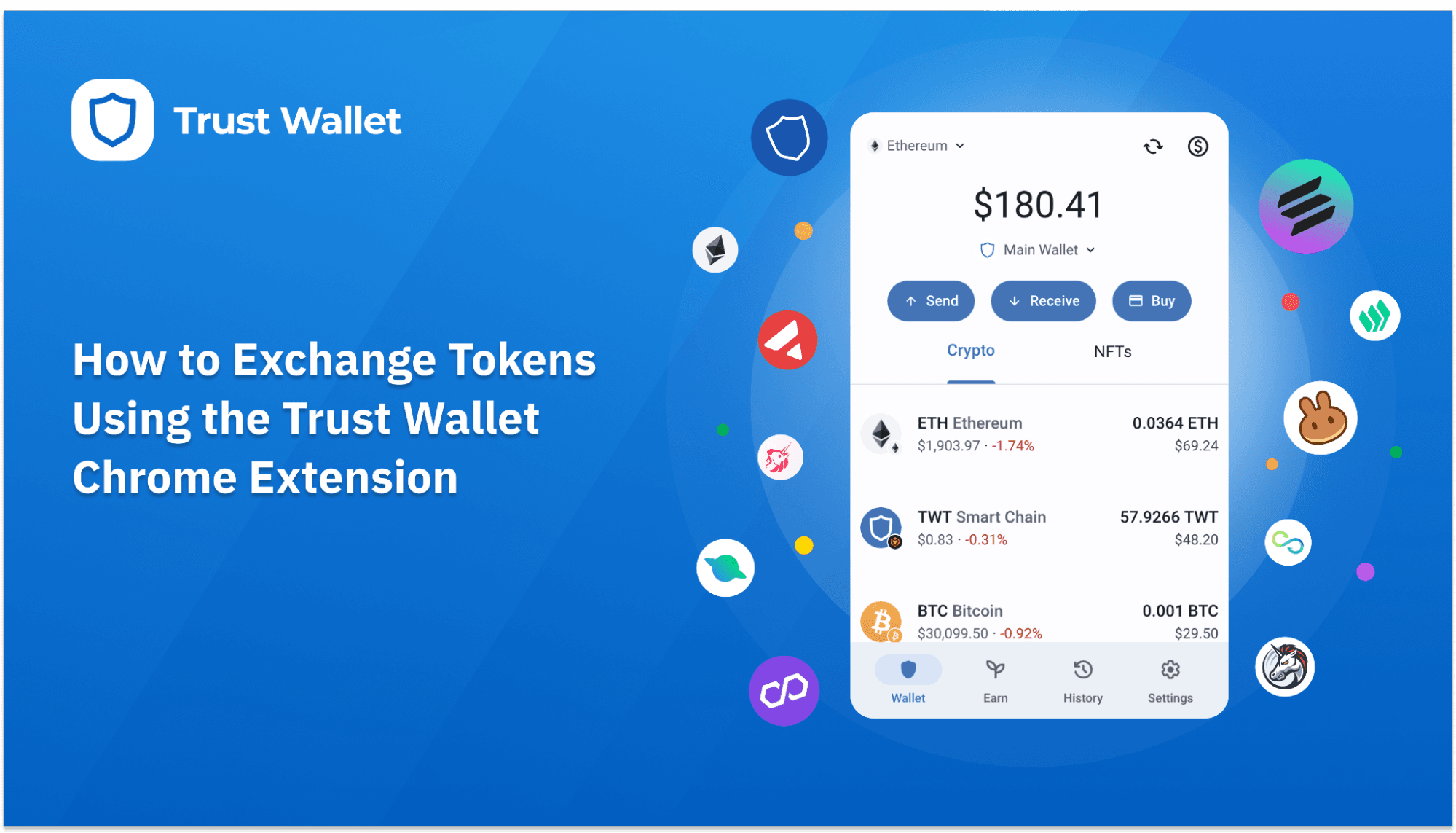 This guide covers exchanging tokens using the Trust Wallet Chrome Extension. The Trust Wallet Chrome Extension is a Web3 wallet that allows you to securely manage your crypto assets and NFTs, buy and sell crypto, access thousands of Web3 dApps, and much more.
One of the many things you can do with the Trust Wallet Extension when connected to Web3 dApps is swap tokens. It's important to note that even though you can do a token swap directly in the Trust Wallet app, this guide will focus on how to swap tokens using decentralized applications.
Before you get started
Before we dive into how to swap tokens using Trust Wallet, you'll need to create a wallet if you don't already have one, and you'll need to ensure you have the crypto you want to swap deposited to your wallet address.
Trust Wallet is available as a mobile app and you can get the Trust Wallet Extension for your desktop web browser. In this example, we'll be using the Extension.
Step 1: Download the latest version of the Trust Wallet App.

Step 2: Set up your wallet
Open the Trust Wallet, and choose "Create a new wallet."

Follow the instructions to back up your wallet.

Tap on "Open wallet" once your wallet is set up and ready to use.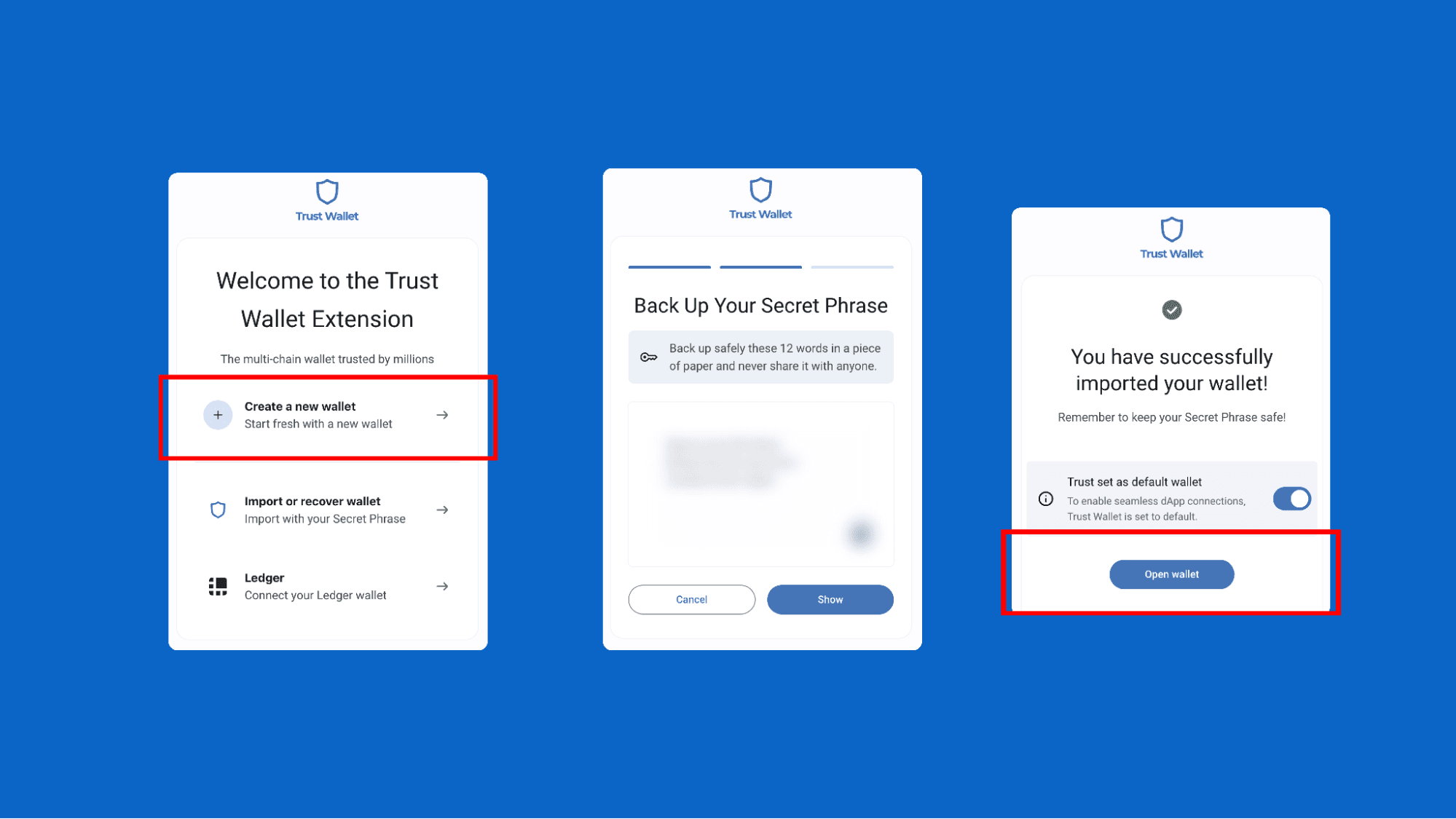 Tip: If you already have a wallet that's not Trust Wallet, you can choose to import that wallet. In this case, you'd choose the "Import of recovery wallet" option.
Step 3: Deposit crypto
Once your Trust Wallet is set up, you'll need to ensure you have the crypto you want to swap. If you don't already have crypto in your wallet you have a few options.
Exchanging tokens using the Trust Wallet Chrome Extension
In this example, we'll look at how to swap tokens through the Uniswap dApp. First, let's have a quick look at what Uniswap is.
What is Uniswap?
Uniswap is a decentralized exchange protocol. It enables people to trade tokens directly, without the need for intermediaries such as traditional cryptocurrency exchanges. Unlike many exchanges that use an order book to match buyers and sellers, Uniswap uses an automated liquidity protocol. This means it has a system of smart contracts that hold pairs of different tokens and manage trades between them, adjusting prices based on supply and demand. This model allows Uniswap to maintain liquidity and facilitate trades even for less commonly traded tokens. Its design is part of the broader DeFi (Decentralized Finance) movement, aimed at democratizing finance by replacing centralized intermediaries with decentralized applications.
How to swap crypto using Uniswap and Trust Wallet
You can swap crypto using the Trust Wallet Browser Extension and Uniswap in just a few simple steps. Similar steps can be used to swap crypto with other Web3 dApps.
Step 1: Connect to Uniswap
Go to https://app.uniswap.org/

Select "Connect"

Choose Trust Wallet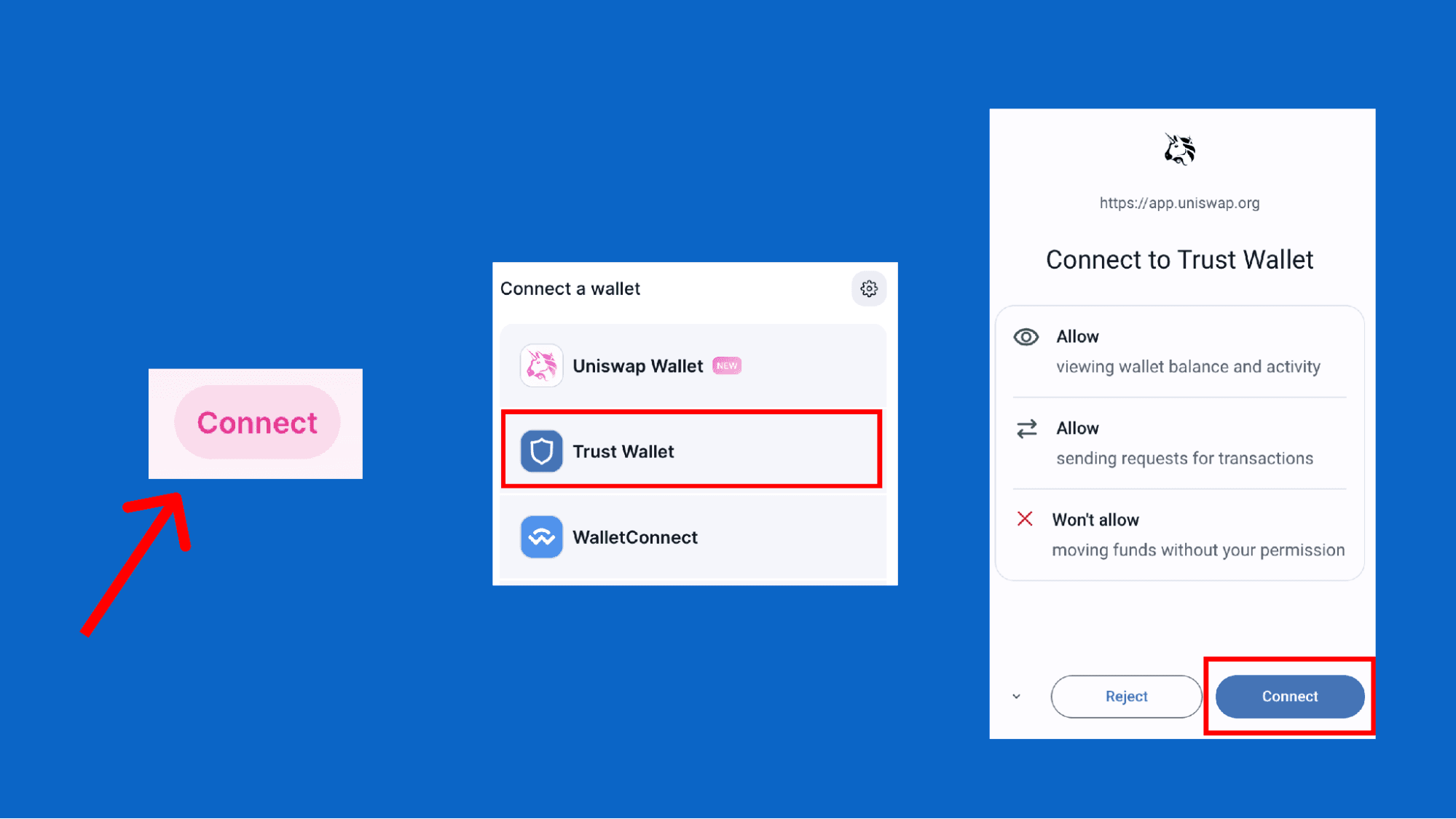 Step 2: Swap your tokens
Choose the token you want to swap from and to, as well as the amount.

Select the "Swap" button.

Review your swap details and then select "Confirm swap".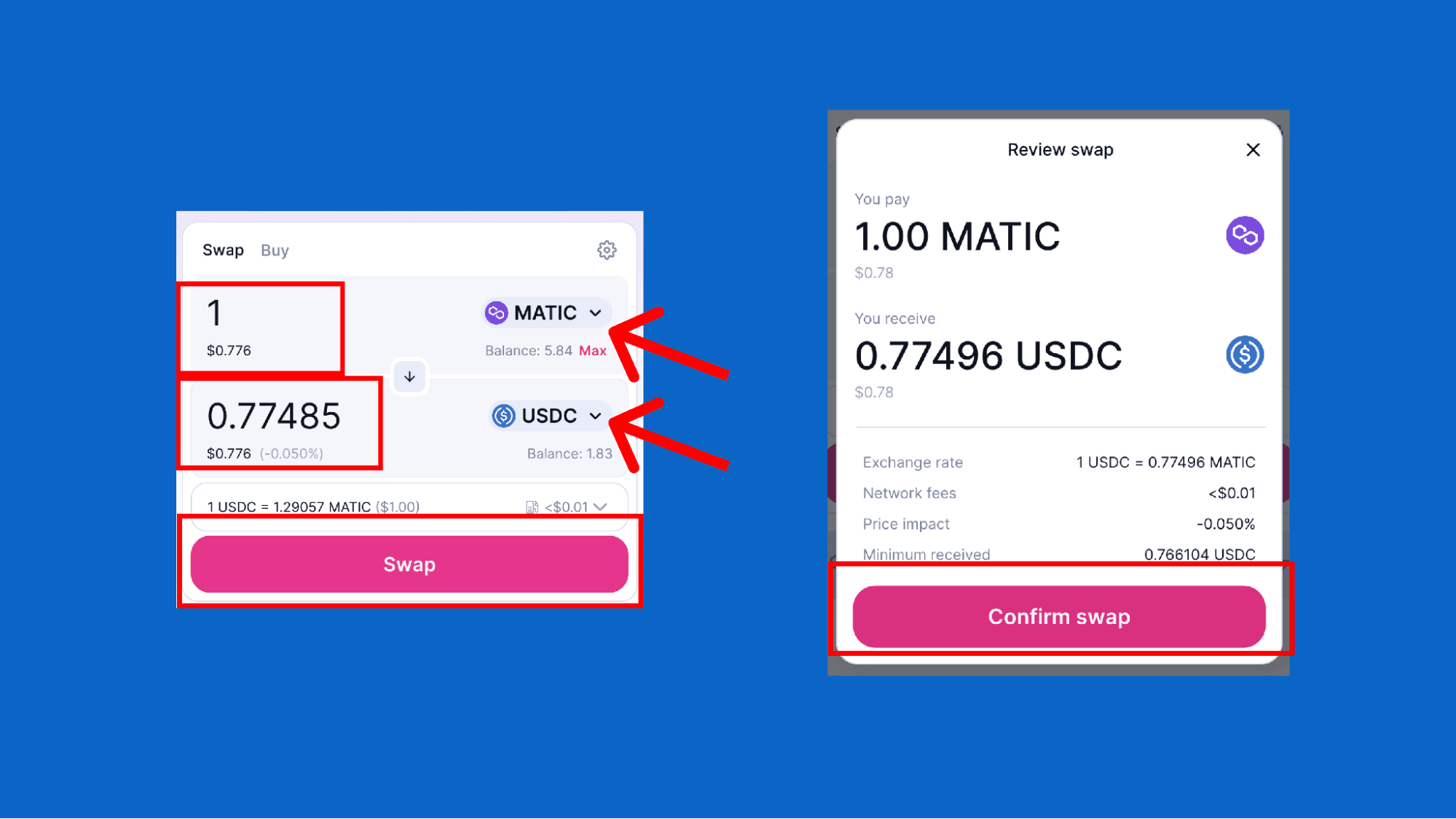 And that's it, your tokens are swapped!
You can repeat this process for other tokens you have, and again, other Web3 swap protocols follow a similar process.
Join the Trust Wallet community on Telegram Follow us on Twitter Instagram Facebook Reddit