Guides
How to Use the Trust Wallet Browser Extension in the Brave Browser
Published on: Oct 19, 2023
In Brief
Learn how to seamlessly use Trust Wallet Browser Extension with Brave. Discover step-by-step guides to installation, wallet setup, and crypto management.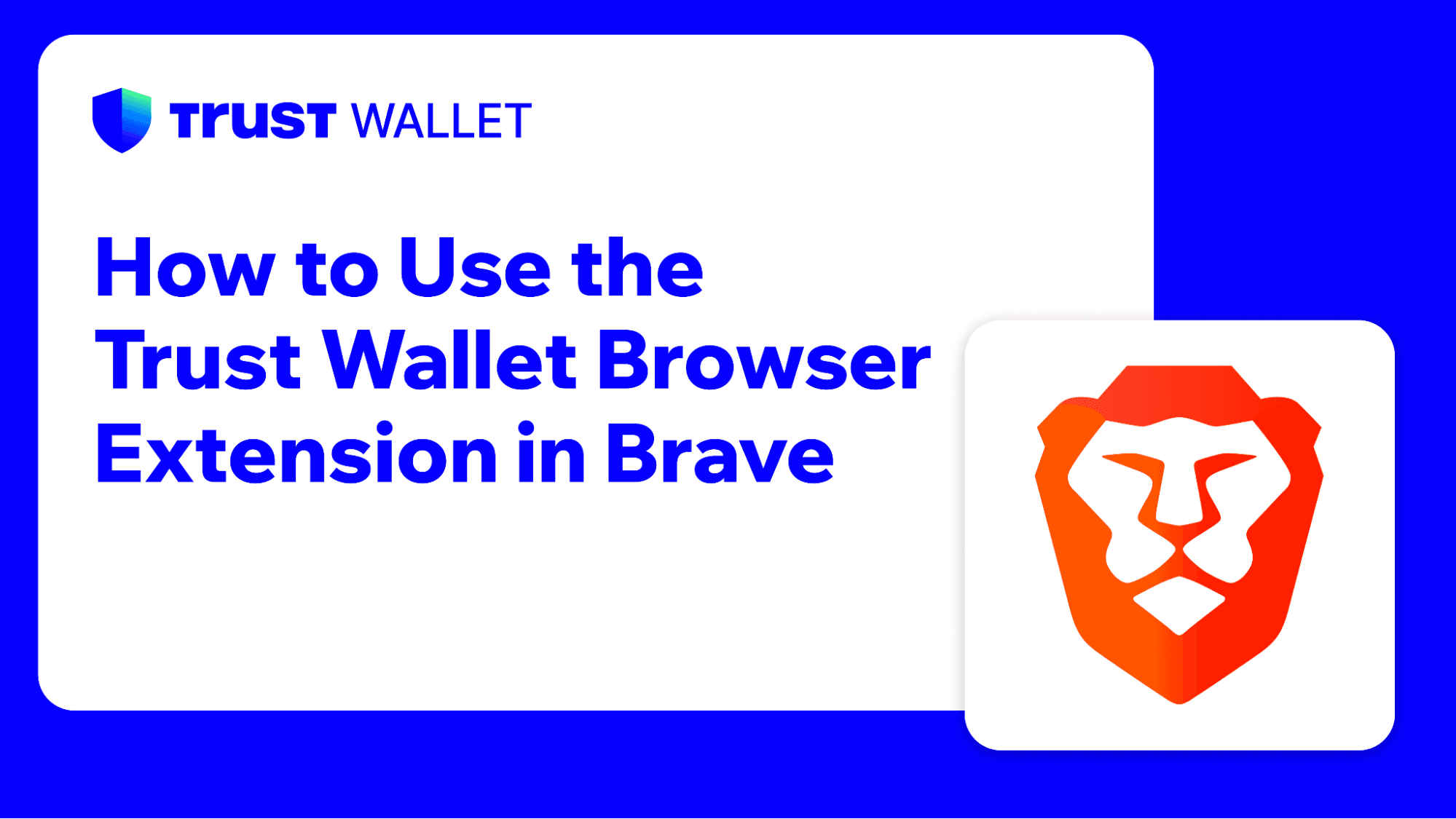 Trust Wallet is the simple-to-use, self-custody crypto wallet and gateway to Web3 for people who want to fully own, control, and leverage the power of their digital assets. From beginners to experienced users, Trust Wallet makes it simpler, safer, and convenient for millions of people around the world to experience Web3, store and manage their crypto and NFTs, buy, sell, and stake crypto to earn rewards, and access dApps securely—all in one place. With features such as the Trust Wallet Security Scanner, and support for 10+ million digital assets across 100+ blockchains, Trust Wallet is a true Web3 hub that allows users to access the decentralized world safely, and without limits. You can get Trust Wallet as a mobile app on Apple iOS, Android—or as the Trust Wallet Chrome Extension, available for desktop browsers.

In this guide we'll cover how to use the Trust Wallet Browser Extension with the Brave browser in particular. We'll go through the steps to download Brave, and how to install the extension on it. First, let's have a look at what the Trust Wallet Browser Extension is, including what you can do with it.
What is the Trust Wallet Browser Extension?
The Trust Wallet Browser Extension is a secure crypto wallet and gateway designed to facilitate easy interaction with Web3 decentralized applications (dApps), via desktop browsers. Compatible with multiple browsers like Chrome, Brave, Opera, and Edge, the extension allows users to swap tokens, earn rewards, and manage a range of digital assets across more than 100 blockchain networks. It features built-in private key encryption and password-protected login to ensure maximum security. Users can also connect a hardware wallet for an additional layer of protection. The extension offers features like buying crypto with debit or credit cards, mobile payments, and bank transfers, as well as the ability to manage Non-Fungible Tokens (NFTs). It's developed to be a comprehensive solution for both casual users and developers, offering a 'multi-wallet' feature to manage multiple wallets in one place. With over 70 million users, Trust Wallet aims to provide a secure and convenient platform for crypto and Web3 interactions.
Using The Trust Wallet Extension on the Brave Browser
Installing the Trust Wallet Extension on Brave is simple. Here's how:
Add the Extension to Your Brave Browser
Open your Brave browser and go to www.trustwallet.com.

Select the Browser Extension option and choose "Brave".

Once on the Chrome Web Store, select "Add to Brave".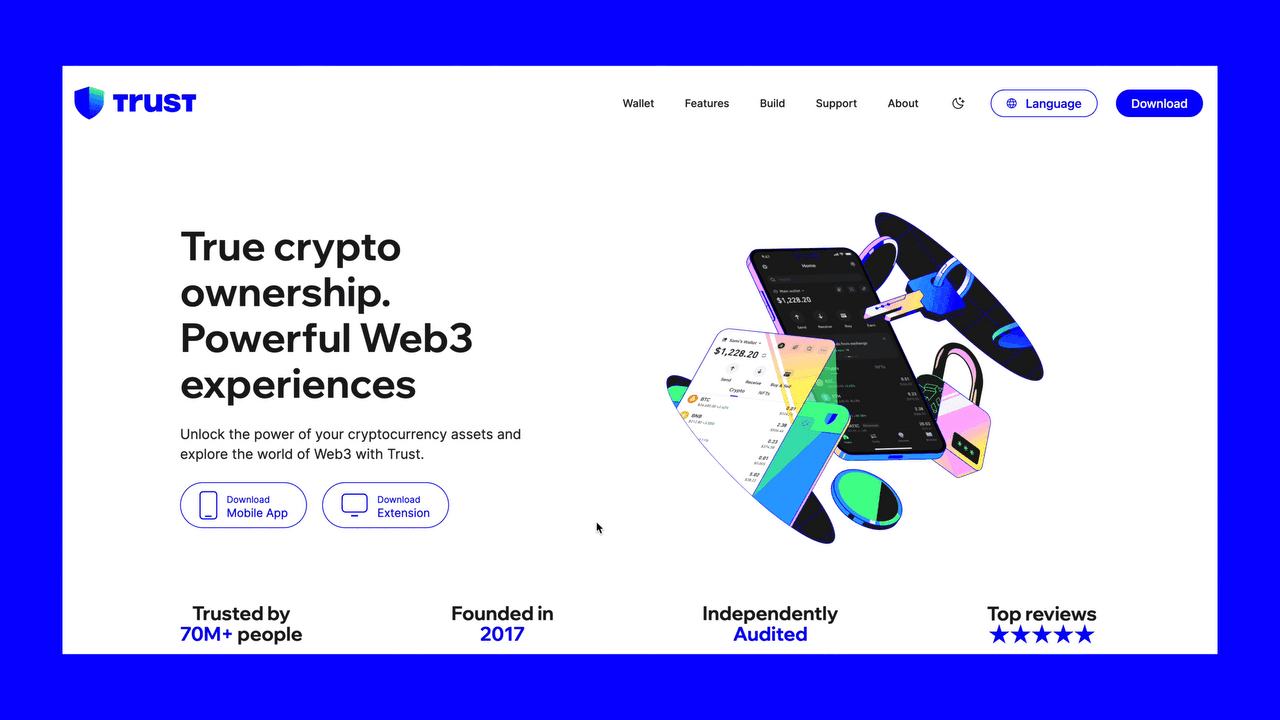 Next, you'll need to open up the extension and set up your wallet.
Set Up Your Wallet
You can either set up a new wallet, import an existing one, or connect your hardware wallet during wallet setup. In this example, we'll set up a new wallet. Here's what that process looks like.
Open Trust Wallet, and select the "Create a new wallet".

Create a password and then choose "Next".

Select "Open wallet" to start using the Trust Wallet Browser Extension.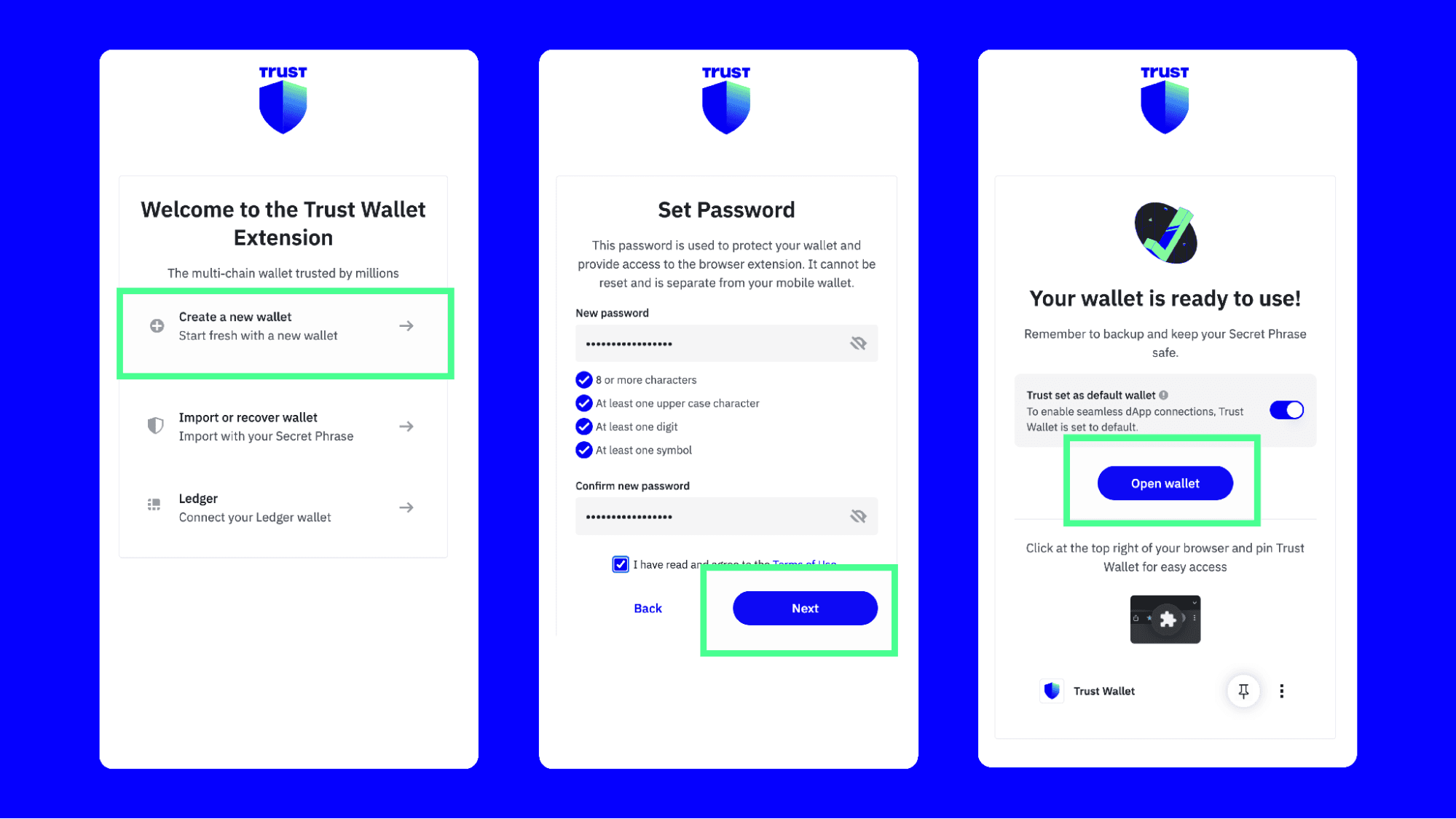 Tip: If you already have a wallet that's not Trust Wallet, you can choose to import that wallet. In this case, you'd choose the "Import or recover wallet" option.
Ensure you have the crypto in your wallet
To use certain dApps (decentralized applications) and to perform transactions, you may need crypto in your wallet to cover any transaction fees. These fees are not set or controlled by Trust Wallet.
Exploring Web3 with Trust Wallet Browser Extension
By now, you should have a good understanding of how to set up and use the Trust Wallet Browser Extension on the Brave browser. But this is just the tip of the iceberg when it comes to exploring the decentralized world of Web3. Trust Wallet isn't merely a tool for storing and managing digital assets; it's a gateway to a whole new universe of decentralized applications, services, and opportunities.
Whether you're interested in swapping tokens, staking to earn rewards, or diving into the fascinating world of NFTs, Trust Wallet provides a secure and user-friendly platform to make these interactions smooth and hassle-free. So go ahead, immerse yourself in Web3 via Trust Wallet and take the first steps in owning your digital future.

Join the Trust Wallet community on Telegram Follow us on X (formerly Twitter) Instagram Facebook Reddit
Note: Any cited numbers, figures, or illustrations are reported at the time of writing, and are subject to change.