MEME Coins
Shibarium: A Beginner's Guide
Published on: Aug 25, 2023
In Brief
Explore Shibarium: A Layer 2 protocol for Shiba Inu on Ethereum, enhancing transaction speed & reducing costs. A guide to the ecosystem.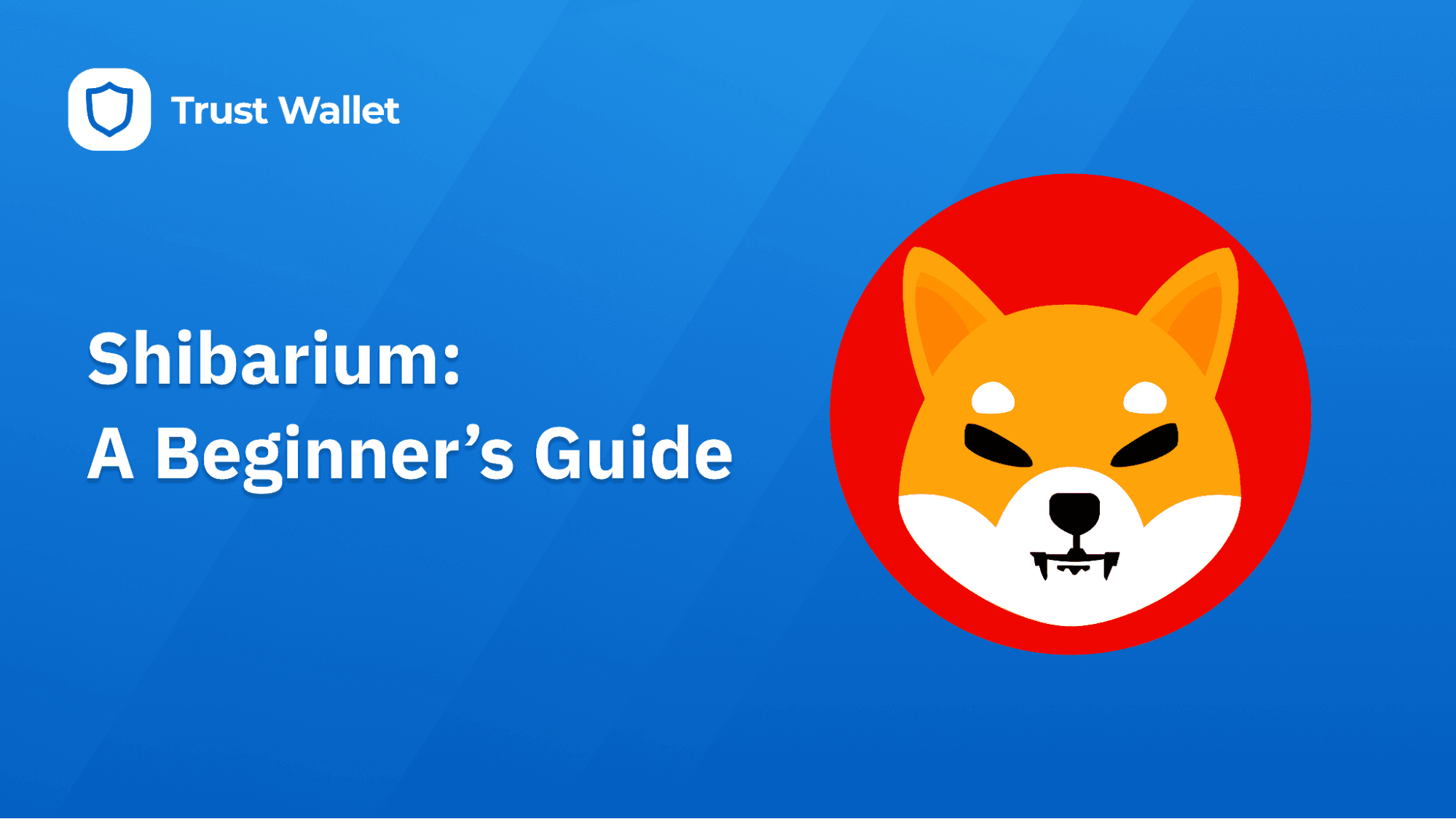 Shibarium is a newly launched Layer 2 (L2) protocol for Shiba Inu built on top of the Ethereum blockchain. The launch of the Shibarium blockchain is expected to provide a solution to some of the challenges that have faced Shiba Inu, such as slow transaction speeds and high gas fees.
Layer 2 solutions are networks built on top of Layer 1 blockchains, such as Bitcoin and Ethereum, and are typically designed to offer cheaper and faster transactions. This is what the Shibarium blockchain intends to do for the Shiba Inu (SHIB) token beyond expanding the Shiba Inu ecosystem.
Moreover, the network plans to lure Web3 developers and users to its network with its low fees while positioning SHIB as a serious blockchain venture.
This Shibarium beginner's guide examines what Shibarium is, its benefits, the project's recent launch hiccups, its ecosystem, and its future. Remember, you can securely store and manage your SHIB tokens in Trust Wallet.

What is Shibarium?
Shibarium is a layer 2 blockchain solution for Shiba Inu. Layer 2 solutions refer to an off-chain network that's built atop an existing blockchain, commonly referred to as a Layer 1 network. Layer 2 blockchains help Layer 1 blockchains by extending their capabilities.
Layer 2 solutions typically introduce improvements like higher transaction throughputs or enhanced smart contract capabilities. A key requirement for a network to be considered as a Layer 2 solution is that it needs to inherit the security of the underlying blockchain and have the transaction data verified by the Layer 1 network instead of separate nodes.
As a Layer 2 blockchain built atop the Ethereum network, the Shibarium blockchain is expected to bring with it multiple benefits to Shiba Inu. For starters, Shibarium could help to position Shiba Inu as a serious blockchain project beyond what it's currently known as - a meme coin.
As a Proof-of-Stake (PoS) protocol, Shibarium aims to transform SHIB into a more comprehensive ecosystem that will feature blockchain games, a decentralized exchange (DEX), and a metaverse.
Using Shibarium will benefit Shiba Inu in that it will mean lower transaction fees, faster transaction speeds, seamless development of decentralized applications (dApps), and increased token utility.
But how exactly will Shibarium achieve this for Shiba Inu?
Shibarium will handle transactions on its own network while making use of Ethereum's security layer. This will result in Ethereum being relieved of most of the transaction volumes that may cause network congestion resulting in faster transactions that are still secure.
Additionally, the Shibarium network will feature a medium to burn SHIB tokens that are paid as gas fees when processing transactions. This is expected to reduce the SHIB coins in circulation, thus potentially stabilizing the value of the token while helping keep high inflation at bay for Shiba Inu.
There are different components of the Shibarium network that will work together to help transform Shiba Inu. The network will feature multiple digital tokens, such as:
SHIB - an ERC-20 token that was launched in August 2020 and has fueled the Shiba Inu ecosystem since. SHIB has an unlimited supply.

BONE - a governance token in the Shiba Inu universe, BONE will be a utility token in Shibarium that will be used to pay developers and also as Shibarium's preferred native token. Although BONE has a maximum supply of 250 million tokens, its total supply is currently capped at 230 million tokens.

LEASH - the LEASH token will be used as a staking token that'll earn people rewards. It has a limited supply of 107,646 tokens.

SHI - the Shibarium universe will have a stablecoin known as SHI. SHI will help SHIB to manage the market fluctuations.

TREAT - is a reward token that will be used to pay validators and developers alongside BONE after a certain threshold is met. TREAT will also be used to boost liquidity pools in ShibaSwap.
The Sibarium ecosystem will also have a decentralized autonomous organization (DAO) known as DoggyDAO. Besides DoggyDAO being governed and run by token holders, it'll also be used to fund various projects that will be built on Shibarium.
The Benefits of Shibarium
The benefits of the Shibarium network for Shiba Inu are multifaceted, cutting across multiple vital aspects poised to boost the project's long-term potential and capabilities. They include faster transactions, lower fees, increased scalability, and improved security.
Faster Transactions
The introduction of a Layer 2 solution to the Shiba Inu universe will result in increased throughput compared to what Ethereum has delivered thus far. Given the faster transaction speeds, the Shiba Inu project is expected to experience massive growth that will make it more suitable for dApps such as blockchain gaming and decentralized finance (DeFi).
At the moment, it's not yet clear what the precise throughput information is, and people will have to wait a little bit longer for this.
Lower Fees
One major setback that has always plagued the Ethereum mainnet is relatively high transaction fees. In fact, there have been instances where the transaction fee is higher than the amount being transacted as a result of network congestion that causes the gas fees to significantly rise. The launch of the Shibarium blockchain is poised to result in much lower fees than Ethereum, ergo, making it a lot more affordable for people.
Increased Scalability
Ethereum has always had a lower transaction throughput of roughly 15 transactions per second. Being a Layer 2 solution, Shibarium is expected to handle more transactions, therefore, transforming it into a more scalable solution for growth in its ecosystem. It's envisioned that Shibarium will be able to process 10,000 transactions per second.
Improved Security
Shibarium will leverage Ethereum's Proof-of-Stake consensus mechanism. Its team of developers had greatly prioritized the implementation of a robust security system to provide people with a secure environment where they can engage without compromising their privacy or data.
Launch Hiccups
On August 16, 2023, the Shibarium mainnet went live amid lots of excitement from the crypto community, especially from the ShibARMY.
However, this excitement was short-lived as the price of SHIB dropped by nearly 9%. The drop in price is said to have been triggered by unease in the crypto market over presumed bridge issues that affected the Shibarium network.
A bridging tool is a vital tool in crypto as it helps to facilitate the transfer of tokens between different blockchains. They are essential to the crypto landscape, and a disruption to how they function could have dire effects on the ecosystem.
Transactions on Shibarium froze with $750,000 BONE tokens and 954 ETH tokens stuck. Users weren't able to bridge tokens on the Shibarium network, which led to wild speculation of the network and fake screenshots alleged to be from Shytoshi Kusama, one of Shiba Inu's developers that flooded Twitter in a blizzard of fear, uncertainty, and doubt.
Kusama, however, came out to clear the FUD via a blog post in which he reassured the Shiba Inu community that all was well. He went ahead to state that Shibarium didn't experience any bridging issues. Instead, the network went down due to a 'massive influx of transactions and users that happened at the same time' when they announced that Shibarium was live.
He attributed the network issues to the ShibArmy.
Kusama further gave an example of the insane amount of traffic they experienced on the said date and reassured their community that their developers were working round the clock to stabilize the network and ensure that it could handle a high volume of users and transactions.
Is Shiba Inu the Same as Shibarium?
The simple answer is no.
Shiba Inu and Shibarium are not the same.
Shibarium is a Layer 2 blockchain scaling solution that's built on top of the Ethereum network. Shiba Inu, on the other hand, is an Ethereum-based meme coin that trades with the ticker symbol SHIB. While Shiba Inu is a token, Shibarium is a blockchain solution that will be used to enhance the efficiency and scalability of the Shiba Inu ecosystem.
The introduction of Shibarium is expected to expand the Shiba Inu universe as it will function as a scaling solution that will enable the Shiba Inu system to run smoothly and grow while handling much higher demands. Shibarium will speed up transaction speeds and reduce the gas fees paid for each transaction.
The introduction of a burn mechanism to burn Shiba Inu tokens will help to reduce the supply of the SHIB tokens. As a result, the remaining SHIB tokens may become more valuable to its holders. However, other market factors will also come into play to determine SHIB's value.
Shibarium will have the potential to transform transactions within the Shiba Inu universe, making it more appealing and accessible. The high gas fees on Ethereum have been a barrier to entry for many to engage with SHIB. With Shibarium, SHIB is expected to overcome such challenges. Ergo, Shibarium is critical to the adoption of the Shiba Inu coin.
Given the high gas fees associated with Ethereum have been a barrier to entry for many, the introduction of the Layer 2 solution
How Does Shibarium Work?
Similar to other Layer 2 solutions, Shibarium will offload some of its computing activities off-chain. This will help to lessen the transaction burden on Ethereum's mainnet.
The Shibarium network will use a network of validators and delegators to secure its network. Shibarium will work with Bor and Heimdall Validator, both of which are nodes for the Matic PoS layer.
Bor is a block producer layer that is responsible for aggregating blocks and compatible with the Ethereum Virtual Machine (EVM).

Heimdall will be built atop the Tendermint consensus engine.
These delegators and validators will be incentivized using the BONE token, which will also be used to pay for the designated gas fee.
The blockchain solution has set aside 20 million BONE tokens that will be used as an incentive for the validators and delegators. To qualify as a validator within the Shibarium network, a user will have to lock 10,000 BONE tokens. Anyone keen on supporting the Shibarium network without taking part in node operations can do so by becoming a delegator. Delegators will have the option to delegate their tokens.
Ecosystem Components
The Shibarium ecosystem will be made up of different components. The three major components include the BONE token, the DoggyDAO, and the ShibaSwap DEX. Let's take a look at each component in more detail and how all the components will work together to create a scalable and efficient blockchain below:
BONE Token
The Shibarium ecosystem will incorporate the BONE token, alongside other tokens. However, BONE will be the native utility token for the Layer 2 solution. It will be used to pay for gas fees on the Shibarium network as well as pay the network validators and delegators who will be responsible for securing the network. The token has a maximum supply of 230 million tokens.
DoggyDAO
Shibarium will have a decentralized autonomous organization (DAO) referred to as DoggyDAO. DoggyDAO will be run by the Shiba Inu community (ShibARMY) and will also fund the projects that will be developed on the Shibarium network. Token holders will be able to vote on various proposals regarding the future of the Shiba Inu ecosystem, a process that will be powered by the BONE token.
ShibaSwap DEX
Shibarium's ecosystem will feature the ShibaSwap decentralized exchange (DEX). The ShibaSwap DEX will be the only official DEX of the Shibarium ecosystem. Using the ShibaSwap DEX, people will be able to engage in yield farming and trade tokens using the BONE token. In addition, there will be an introduction of other trading token pairs such as PawSwap ($PAWSWAP) and Marswap ($MSWAP).
In addition, Shibarium will also feature Serp Finance, which will create a perpetual DEX experience using its $SERP token.
The Future of Shibarium
While it's a little too early to ascertain what the future of Shibarium will look like, there's no denying that this Layer 2 solution comes packed with an array of benefits for the Shiba Inu ecosystem.
For starters, it eliminates the entry barrier to investing in SHIB tokens caused by the high gas fees on the Ethereum blockchain. Given that Shibarium may eventually be able to handle about 10,000 transactions per second, users will be able to enjoy fast transaction speeds at lower fees. This could help to grow the adoption of the Shiba Inu tokens.
Shibarium is expected to help expand the Shiba Inu ecosystem and grow it beyond being a meme coin to a more serious blockchain project.
If successful, Shibarium will greatly transform the Shiba Inu ecosystem to include additional tokens, blockchain games, and a decentralized exchange. You should stay up to date with the latest developments surrounding Shibarium to learn more about the potential benefits this Layer 2 blockchain will offer Shiba Inu.
Conclusion
The Shibarium blockchain, despite the launch hiccups it experienced, is a much-needed scaling solution for the Shiba Inu ecosystem. Still, it's more than just an add-on to the Shiba Inu universe. It signifies a transformative shift that's a living and evolving entity that is ready to adapt to the needs of its people.
The solution has the potential to grow the adoption of the Shiba Inu token while at the same time offering lower transaction speeds and higher transaction speeds without compromising on security. And as Shibarium continues to evolve, it's imperative that you keep an eye out on its developments regardless of whether you're simply a crypto enthusiast or an investor.
Remember, always do your own research when it comes to any of the Shibarium tokens. Also, you can always manage your SHIB tokens using the Trust Wallet Browser Extension or the app.
Download Trust Wallet today to securely buy, swap, and store SHIB and BONE tokens.
Join the Trust Wallet community on Telegram Follow us on Twitter Instagram Facebook Reddit
Note: Any cited numbers, figures, or illustrations are reported at the time of writing, and are subject to change.