Announcements
Trust Wallet Reimagined: Our New Brand Explained
Published on: Oct 16, 2023
In Brief
Discover Trust Wallet's exciting new brand identity, designed to empower your journey in Web3. Explore our new color system, intuitive layout, and much more. Get started now.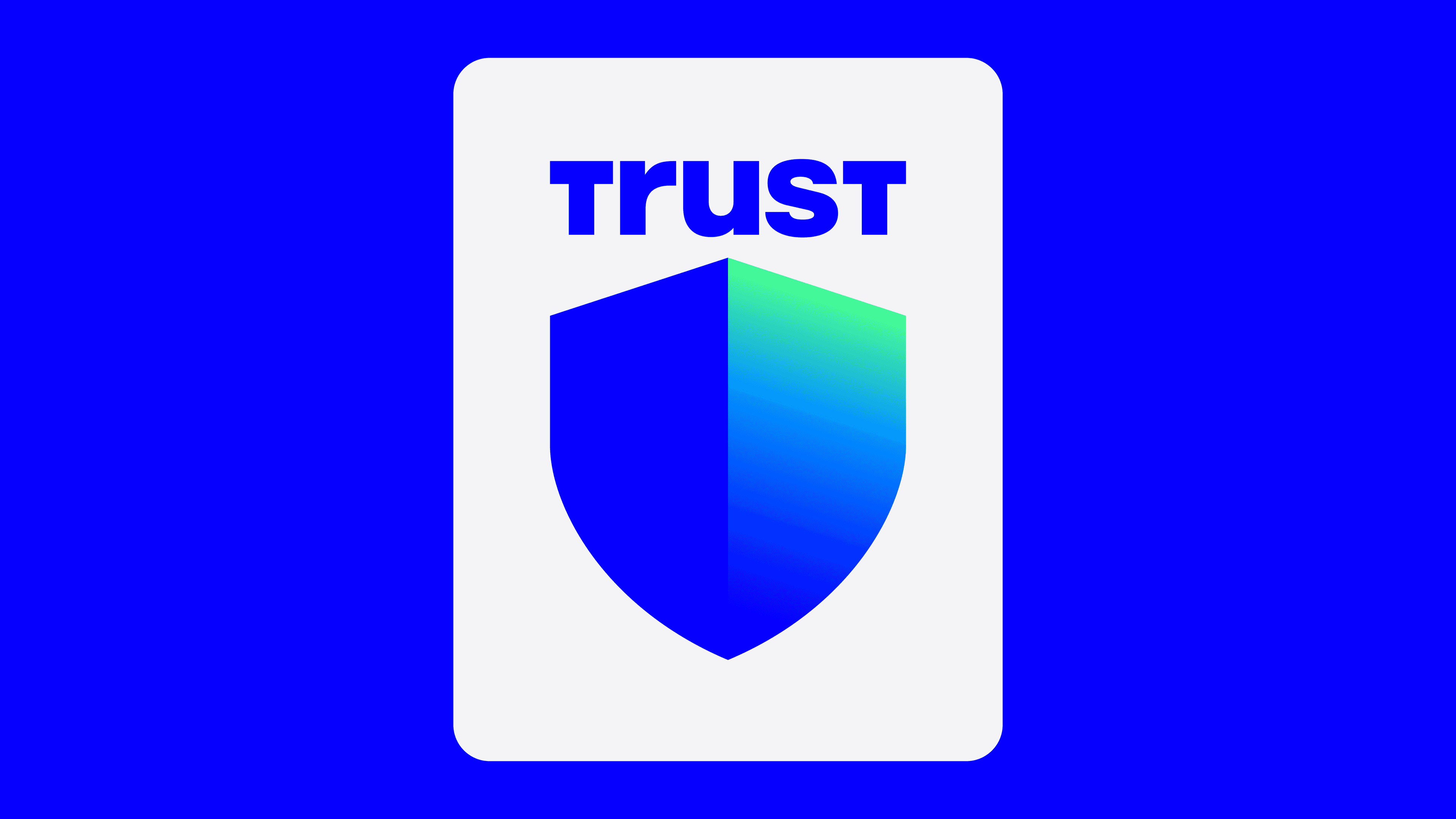 We're thrilled to introduce you to our new brand, reflective of our core values and tailored to meet your evolving needs in a decentralized world. Trust Wallet has grown to be much more than a wallet; it's your open gateway to the Web3 world, and we've revamped our brand to reflect that.
Our new design not only features a bolder shield logo and eye-catching, AAA-compliant colors for visual accessibility—but also includes hand-drawn illustrations to make your interaction with Trust Wallet more pleasant and engaging. We've even updated our fonts to support as many languages as possible, making our platform truly accessible to a global audience.
But our new look and feel extend beyond aesthetics—it's a true reflection of our ongoing commitment to you and your journey into the Web3 world. To date, we've guided over 70 million people in taking control of their digital assets, empowering them to trust themselves. And now, we're excited to share this new chapter of Trust Wallet with you.


Here's What's New
Our 2017 interface was good; now it's time for great. Your favorite, simple, user-friendly design has gotten a stylish update—carefully crafted based on your feedback to maintain a balance between the new and the familiar. We want to grow with your diversifying needs and preferences.
Intuitive Layout: Simplified Navigation
Based on your feedback, we enhanced navigation to make features like wallet-switching and token discovery seamless, embodying our commitment to user empowerment. We're evolving with you.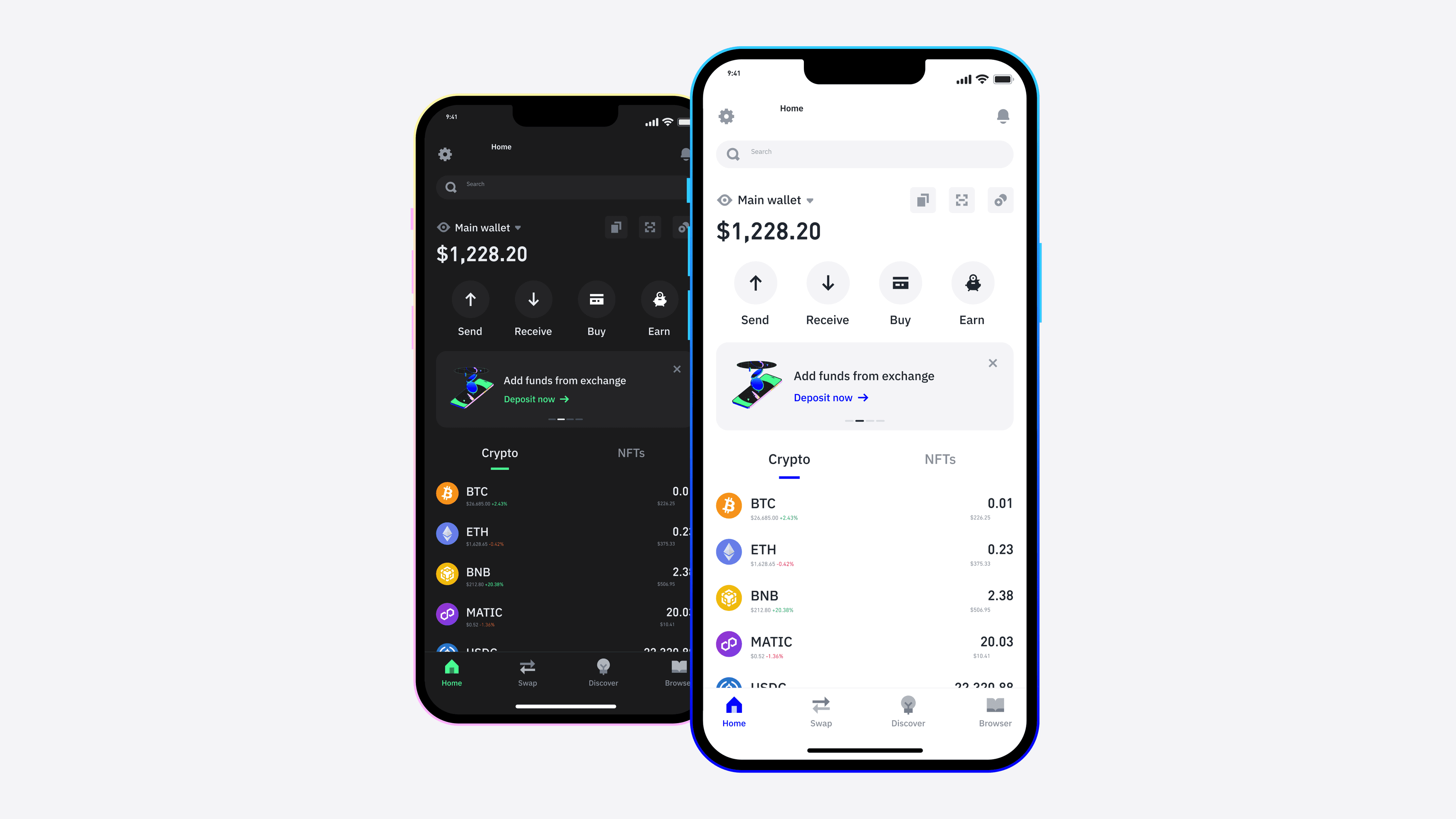 Our Shield: Your Companion in Web3 Adventures
The new shield is an ode to you, our users. It represents your determination and provides you with the confidence to explore new paths and embrace thrilling Web3 experiences, enabling you to push beyond your comfort zone and fully immerse yourself in the adventure.
With this more solid, bold, and empowering shield by your side, you can confidently navigate through your Web3 journey, emerging stronger after every step. Representing our two-tone brand, the shield is a constant reminder of your ability to adapt.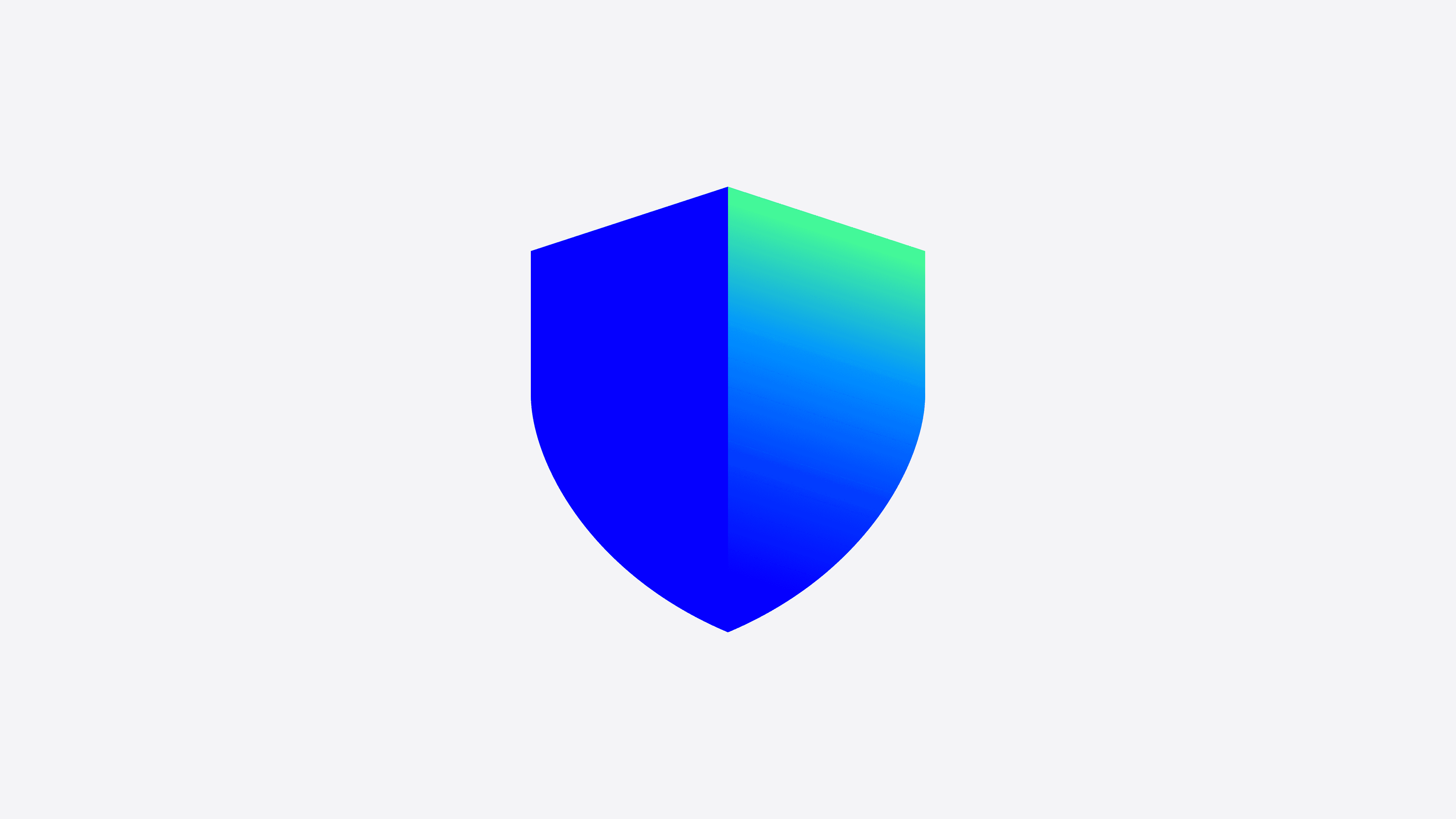 Our Wordmark: Trust in Bold Simplicity
Our new 'Trust' word mark stands bolder than ever with two T's on either side representing our foundations of Trust itself; strong, powerful, defensive, safe, simple & singular. This handcrafted mark was built to last with every millimeter meticulously crafted for balance and beauty.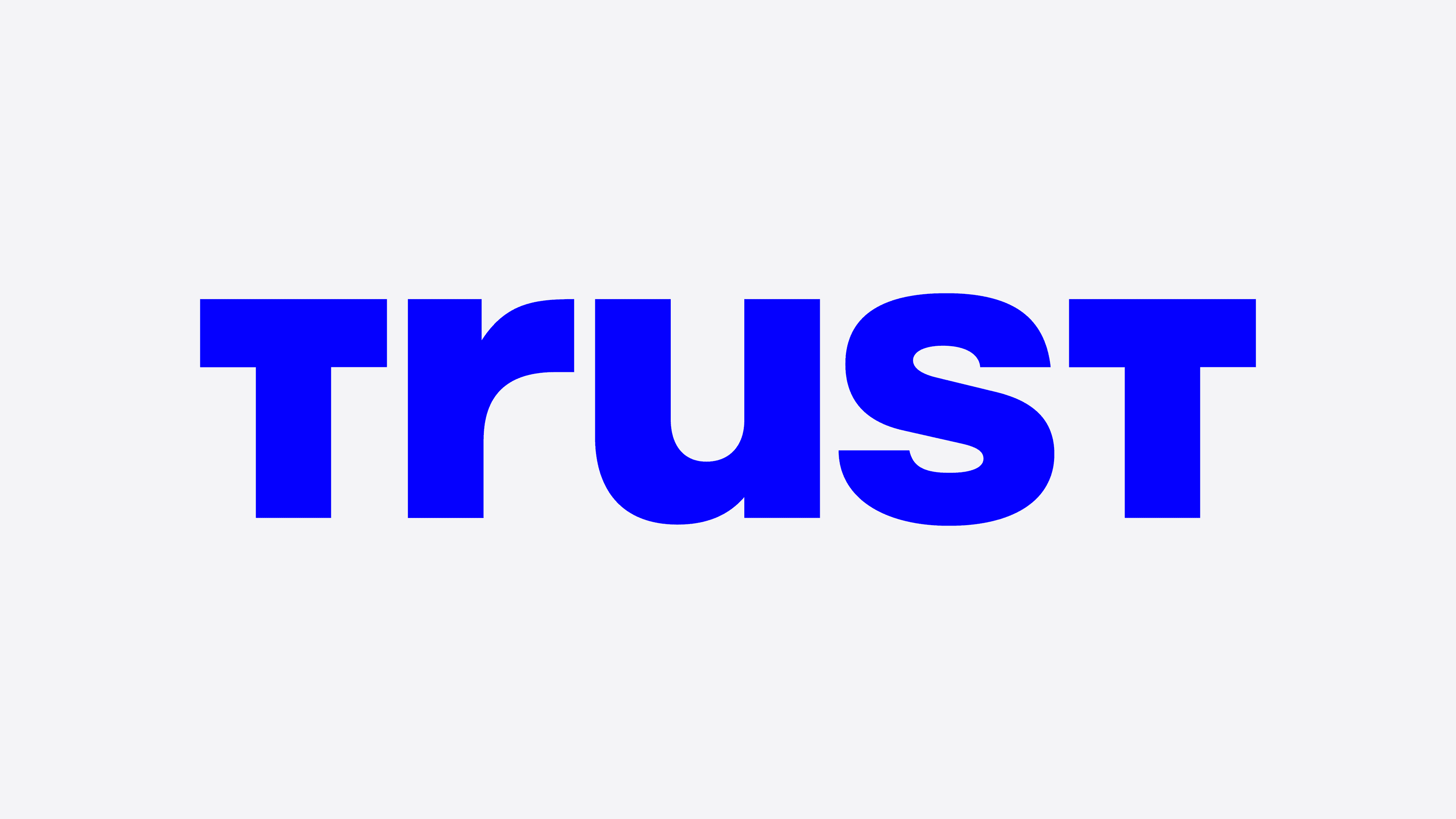 Color: Perfect For Light and Dark Mode
We're now a two-tone brand. Gone is the washed-out blue and arrived are the dream duo of Trust Blue and Trust Green. Both universally accessible and AAA-compliant for visual accessibility.
Our new vibrant look isn't simply a cutting-edge Web3 makeover; it's a comprehensive design overhaul aimed at enhancing your entire Web3 experience. Whether you're a light mode or dark mode fan, our design accommodates you. We're ensuring that we #BUIDL with our belief in mind, that financial freedom and opportunity should be available for everyone.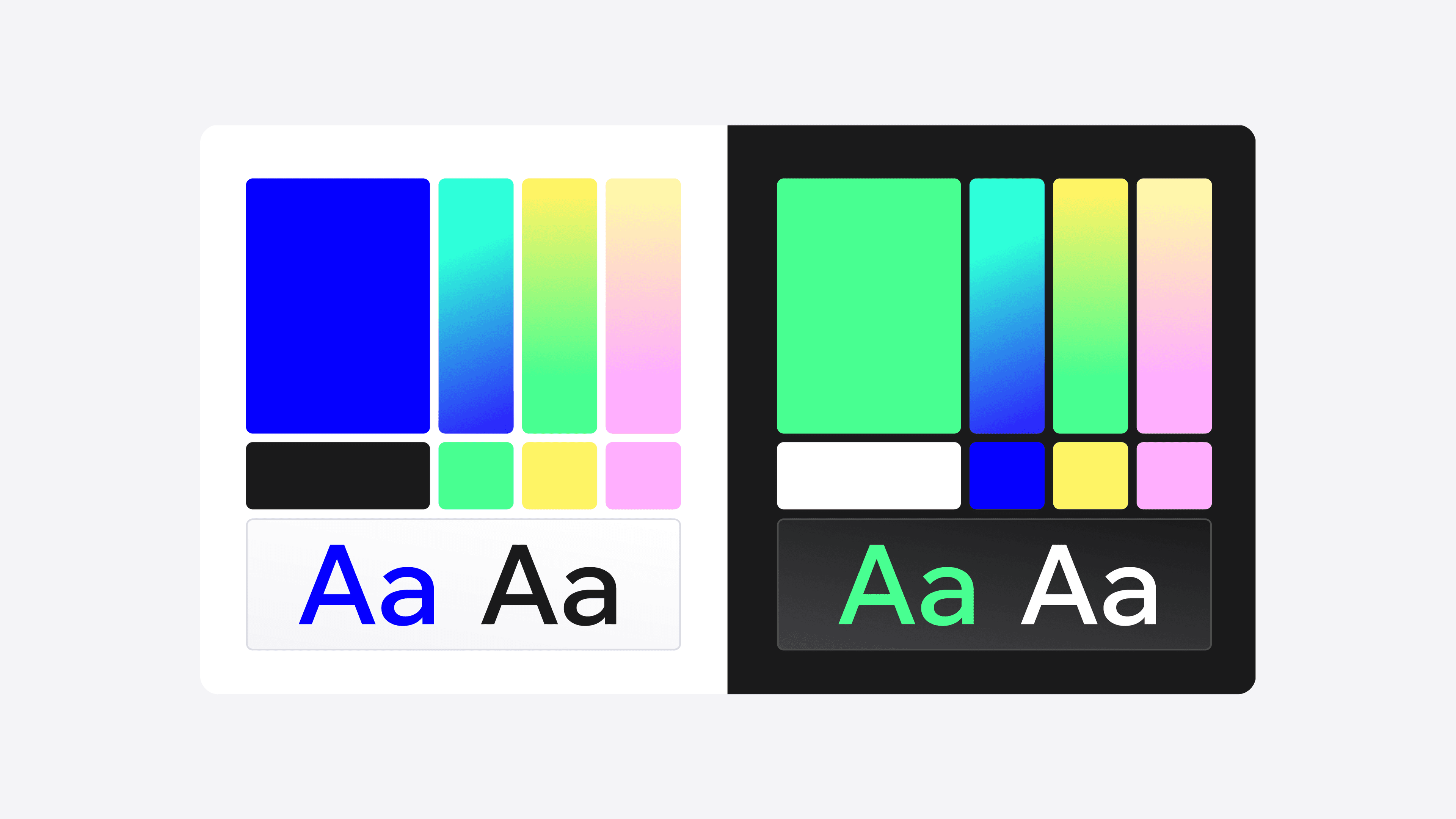 Illustrations: Elevating Your Visual Experience
In a world frequently awash with AI-generated visuals, we at Trust wallet choose to tread a distinct path, one inspired by the authenticity and charm of handcrafted aesthetics. Each illustration that adorns our platform is hand-drawn, a gesture that transcends beyond mere decoration. Every line, curve, and stroke meticulously crafted, enhances the sophistication of our interface, creating an engaging and delightful user experience.
Embracing the human touch is a celebration of the artistry and unparalleled quality that only human craft can deliver—a quintessential quality that aligns perfectly with the Trust Wallet ethos. But this isn't just about aesthetics; it's a symbol of our unwavering dedication to valuing individuality and empowering our users. Each hand-drawn illustration encapsulates Trust Wallet's vision and our commitment to each individual's unique journey through the decentralized world.

Start exploring what's new, and experience firsthand why Trust Wallet continues to be the go-to Web3 gateway for over 70 million people globally. The new Trust Wallet app for iOS and Android, along with the desktop browser extension, starts rolling out globally beginning October 16th.
Learn More: